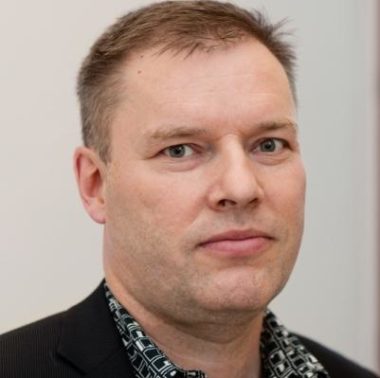 President of The Association for Information Systems (2017-2018) | ISICO 2017, Bali – Indonesia
Matti Rossi is a professor of information systems at Aalto University School of Economics. He has worked as research fellow at Erasmus University Rotterdam, visiting assistant professor at Georgia State University, Atlanta and visiting researcher at Claremont Graduate University. He has been the principal investigator in several major research projects funded by the technological development center of Finland and Academy of Finland. His research papers have appeared in journals such as MIS Quarterly, Journal of AIS, Information and Management and Information Systems. He has been a senior editor of JAIS and Database for Advances of Information Systems and he is past editor of Communications of the Association for Information Systems. Matti Rossi is a member of IEEE, ACM and AIS. 
The President of Australian Council Australian Council of Professors and Heads of Information Systems (ACPHIS) | ISICO 2017, Bali – Indonesia
Professor Chan speaks regularly in academic and industry events and has received numerous services awards for industry-associated projects including GS1 Recognition of Excellence Award for Academic Advancements in Supply Chain Management in 2007. Professor Chan was a member of the Australian Federal Government's Low Value Parcel Processing Taskforce in 2012/2013 and a chair of international panel for the World Bank project in 2014/2015. In recognition of her innovative teaching approaches, Professor Chan received National Carrick Australian Citation Award for outstanding contributions to student learning in 2006. She is currently the president of Australian Council Australian Council of Professors and Heads of Information Systems (ACPHIS), the peak body established to represent Australian Information Systems academics in matters of national and international importance.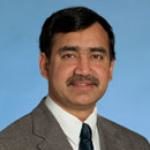 PG IT Program Coordinator, School of Engineering and Information Technology, University of New South Wales, Australia | ISICO 2017, Bali – Indonesia
Dr Imran is an Information Systems (IS) researcher with special interest in the Strategic use of IT, eGovernment, IT for development/ developing countries (ICT4D), the socio-cultural impact of ICT and organizational transformation impacted by ICT. Dr. Imran's research has proven to bring real-world applications to the table, something that cemented its importance and relevance in the eyes of the research community. This recognition was further reflected through the award of prestigious ANU Vice Chancellor's award in 2010 followed by numerous invitations to international/national forums/universities. His recently published textbook on eGovernment Management for Developing Countries (with Gregor & Turner) is making a further impact on the developing world through knowledge transfer.
Founder, Full Professor and Director of the Institute of Software Technology and Interactive Systems, Vienna University of Technology | ISICO 2015, Surabaya – Indonesia
Professor Dr. A Min Tjoa is the chairman of the Austrian National Competence Center for Security Research. From 1999 to 2003, he was the president of the Austrian Computer Society. He is vice-chairman of the IFIP Technical Committee for Information Systems and chairman of the IFIP Working Group on Enterprise Information Systems. He is also the University of Technology's Coordinator of the ASEA-UNINET (ASEAN-EU University Network) and Vice-Chairman of the DEXA Association (Database and Expert System Applications). He has served as chairman of several international conferences including the IEEE Int. Conf. on Distributed Computing Systems (ICDCS), European Software Engineering Conference (ESEC), ACM SIGSOFT Symposium on the Foundations of Software Engineering (FSE), the International Conference on Database and Expert Systems Applications (DEXA), the International Conference on Electronic Commerce and Web Technologies (EC-Web). He was Honorary Chairman of the International Conference on Very Large Databases (VLDB 2007).